One of the great privileges for any resident in Moray Speyside is to share with the world, and those planning to visit Moray, the beauty and diversity of our region. 
While Moray may be one of the smallest regions in Scotland, it punches above its weight when it comes to the quality of life, scenery and facilities. 
Vibrant colours, sandy beaches and breathtaking views await you when you visit Moray – and the best of food and the finest of whisky to give you renewed purpose throughout your stay.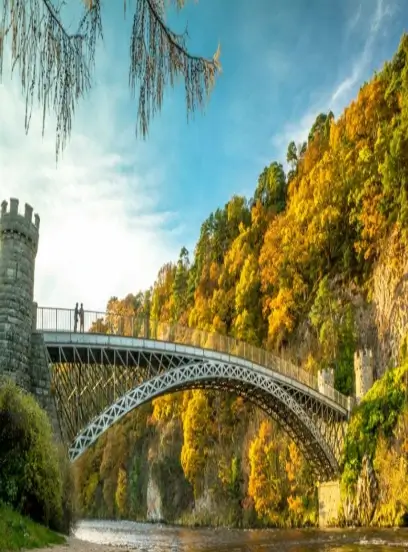 Things To Do In Moray
Moray is one of Scotland's most beautiful and diverse regions, and with a wide range of attractions and activities, visitors will have an unforgettable experience. From picturesque villages to stunning coastlines, Moray is a heaven for travellers seeking nature, history, culture, and adventure.
Here are some things to do in Moray:
Moray Firth
One of the top attractions in Moray is the breathtaking Moray Firth. It's the best and most accessible dolphin-watching destination in Scotland, with over 130 bottlenose dolphins regularly spotted around these waters. Visitors can take a wildlife-watching tour from the nearby town of Lossiemouth or relax on one of the many beaches along the coastline and soak up the incredible views.
For outdoor enthusiasts, there are plenty of attractions along the Moray Firth. The region has a beautiful coastline, which offers stunning views of the North Sea and spectacular beaches.
There are plenty of activities for adrenaline junkies as well. Kayaking, surfing, and paddleboarding are popular activities along the Moray coastline.
Speyside Way
Another must-visit attraction is the Speyside Way. As one of Scotland's Great Trails, the Speyside Way is a 65-mile trail that runs from Aviemore to Buckie through the heart of the Moray region. The trail wanders through picturesque villages, lush countryside, and the stunning Cairngorms National Park, offering visitors a unique perspective on Scotland's natural beauty and wildlife.
Click on the Moray Wildlife link below to read more about the wildlife in Moray.
Explore The Fishing Villages
The fishing villages along the Moray coastline are a favourite spot for visitors. Places like Buckie, Portknockie, and Findochty are home to colourful houses and harbours and offer stunning sea views.
Historic Attractions
For those interested in history, Moray has a wealth of ancient monuments and castles to explore. One of Scotland's most significant ancient monuments, the Sueno's Stone, is located in Moray and dates back to the late 9th or 10th century. A visit to Brodie Castle, Ballindalloch Castle, and the Elgin Cathedral is a must-do for anyone interested in medieval history and architecture.
Tour a Whisky Distillery
Moray is known for its whisky production, and several distilleries in the area offer tours. Some of the most popular include Glenfiddich, The Macallan, and Glenlivet. Visitors can learn about the distillation process, sample different whiskies, and even bottle their own.
Golf
Moray is also home to some of Scotland's most beautiful golf courses. Visitors can enjoy a game of golf amidst picturesque surroundings while learning about the rich golfing history of the region.
In short, Moray offers visitors a wide range of attractions and activities. Moray caters to all interests and tastes, from stunning coastlines to ancient monuments, history, culture, adventure, and relaxation. Whether you are a nature lover, history buff, or adrenaline junkie, Moray should be on your list of places to see and explore.
Visit Moray Visitor Guide
Are you planning to visit Moray? Are you confused about where to start your tour or where to find the best spots for dining and shopping? Well, worry no more! We have got your back!
The Discover Moray Speyside visitor guide reveals the true glory and character of Moray life and landscape.
History and magnificent scenery are ever present throughout this small and unique part of Scotland.
The guide takes the visitor from the brooding shadows of magnificent castles and the alleyways of medieval towns – to the glorious sandy beaches of the Moray Firth and the pine forests of the Cairngorm mountains.
Moray doesn't fail to delight.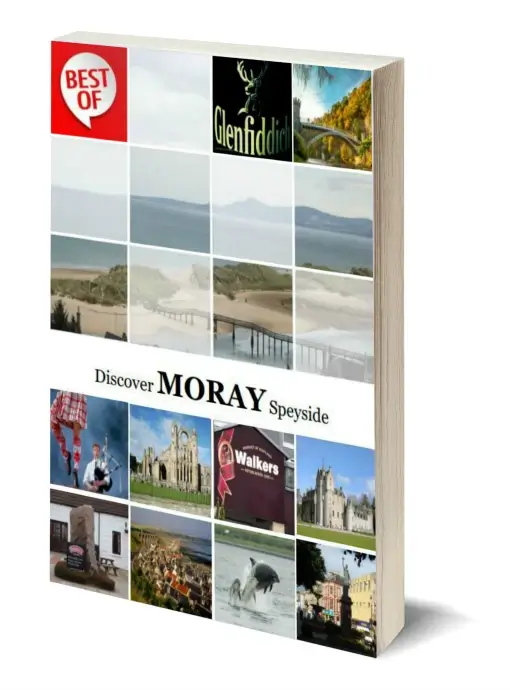 Visit Moray Grand Tour
Whether planning a short break or a long trip, the Discover Moray Speyside visitor guide is the perfect starting point for all your research needs.
The guide includes the Visit Moray Grand Tour, which lists the attractions, activities, and everything you need to make the most of your trip.
The Visit Moray Grand Tour is a unique road trip comprising four separate tours that allow you to see what you want to see, stop when you want, and explore Moray like a seasoned traveller.
Tour 1  Castle To Cathedral To Cashmere
Tour 2  Beaches And Castles
Tour 3  Speyside
Tour 4  Fish To Farm
We're immensely proud that the Moray great outdoors offers a happier, healthier way of life – and it's also bursting at the seams with history and culture.
As you travel around, you'll notice that Moray has an abundance of locally produced and award-winning food that links the sea, the soil, wildlife, livestock and most of all, its irrepressible people.
The diversity of the towns of Elgin, Forres, Lossiemouth, Buckie, Keith and Dufftown, and the areas in which they are located, ensure that you can choose a destination that fits your needs.
So, whether you're a first-time visitor or a seasoned traveller, the Visit Moray Grand Tour has something for everyone.
It's time to put down your smartphone, forget the stresses of modern-day life and reconnect with your surroundings.
Start planning your trip today, and let us guide you through some of the best tourist destinations that await you!
Let's Start Something new Say Hello!
Your visitor experience is important to us. We can help with the information that you might need, before and during your visit, to make informed choices.