Travel Apps
Top of the list of items that you must have when travelling abroad is your passport and a credit card. Both are essential aids for travel. However, the mobile phone is increasingly fighting for a place on the must have list. Whilst the passport and credit card facilitate the opportunity for travel, the mobile phone, with its many downloadable travel apps, is the key to a great travel experience.
The best travel apps solve a problem that you may not have considered. They free up your senses and smooth your journey from travel to adventure. They allow you to immerse yourself in the sights and sounds of your new location.
From the point that you reach your destination to the point that you land on the welcome mat at home, having the right apps on your phone can magnify the sense of reward that only travel can offer.
If your travel experience is more rewarding then, irrespective of how many times you have used it, the travel app will have achieved its mission.
Packing the right travel apps, like packing the right items for your trip, needs careful consideration. We've listed our 5 Best Of Travel Apps that can make your journey smoother and less stressful. 
Trip Advisor
Hotels, bars, restaurants and sites to see are just some of the well-reviewed places that can be accessed via the TripAdvisor Near Me function.
Photos, videos and reviews of the places close by provide a warts-and-all perspective of your chosen destination. Its huge and active community help strip away the glossy veneer presented by many of the online travel agencies and leave you with a glimpse of your location from an unbiased point of view.
TripAdvisor is a necessary guide and one of the best, catch-all, on line sources for travelers.
Google Maps | Travel Apps
The ability to download city maps offline and share your favourite hotspots with friends is a useful feature of Google Maps. That said, its core function, getting directions, remains its most powerful function and makes getting lost virtually impossible.
You can also use Maps to check restaurant opening and closing times. If you have a web connection you have local information and street view at your finger-tips and directions for travel by car, on public transport or on foot.
Regarded widely as the best app for navigation, Google Maps does some things exceedingly well for travellers.
Livetrekker
Create a digital journal of your travels that you can keep forever. Create a multimedia travel diary that you can share in real time on stunning maps.
The exact route that you take is recorded as a red line along a map and captures both altitude and speed. Video, pictures, text and audio can be pinned to the map and everything is visualised accurately as record and a map of travel.
Livetrekker is the total solution for consolidating all the digital media that you accumulate as part of your travel.
Google Translate
If you want to avoid ordering a "semi bruised burger with extra wood shavings" for lunch or simply want to talk to the locals, Google Translate is the travel companion for you. 
By simply typing text into your mobile phone you can translate 103 different languages or users can listen to conversations and the app provides translated text.
You don't even need a web connection. There are 59 languages that can be downloaded for translation offline and pointing your phone's camera at a restaurant menu or sign will provide instant translation in 38 languages.
Google Translate removes language as a barrier for even the most prepared traveler. 
AccuWeather | Travel Apps
The value of a good weather app should not be underestimated.
AccuWeather provides minute-by-minute forecasts that are specific to the local area near you and at any given point in time today, tomorrow or next week. The app available in more than 100 different languages and includes weather news, the current temperature and weather alerts.
Not sure if you need to take an umbrella or sun screen? Remove any doubt, check the AccuWeather app.
Click on the Moray Visitor Guide link below to learn more about the attractions and activities in Moray: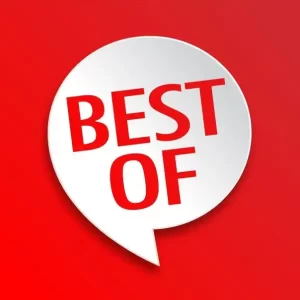 An independent guide to Moray life and landscape and the Best Of starting point for visitors to Moray.