A recent study found that three days after a vacation, travellers felt well-rested, less anxious, and in a better mood.
As important, the improvements didn't disappear when they returned home, they lasted for weeks afterwards.
Travel and new experiences have been linked, by research, to personal growth; increased cognitive flexibility and creativity; and a deeper sense of cultural awareness.
Scientific studies reveal that happiness and feeling good can be linked to spending your money on experiences instead of objects.
Experiences give you a reason to wait in anticipation and memories to reminisce upon after the event.
In addition, the human brain has evolved to remember things that are unique. A dramatic change of scenery and outdoor experiences are guaranteed to make your vacation a memory for a long time.
Whether local or global, travel can enhance our lives and can actually increase our life expectancy.
Want to increase your chance of living longer? and have more fun doing it?
What are you waiting for?
Visit Moray.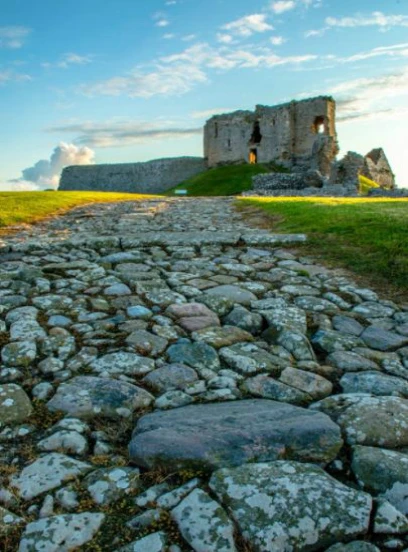 GETTING TO MORAY
Travel Facts:
By Air
Moray is easily accessible from two airports, Aberdeen and Inverness.
Car hire is available at both airports and both provide easy access to the bus service operated by Stagecoach Bluebird.
National and international flights, either direct or by connection, are available from airports within the UK.
By Rail
Moray is connected by a regular rail service, operated by First Scotrail, which runs between Aberdeen and Inverness. The route incorporates the towns of Keith, Elgin and Forres.
The First Scotrail service connects stations in the south and specifically Glasgow and Edinburgh with both Inverness and Aberdeen.
By Road
Moray can be accessed from a variety of directions by road.
The A96 is the principal link between Aberdeen and Inverness, with Elgin at its centre. Aberdeen is less than one hour's drive and Inverness is approximately 45 minutes. The A9 is the main link from Glasgow, Stirling and Perth and both Edinburgh and Glasgow are less than 4 hours drive by car.
There is a regular bus service which operates between Aberdeen and Inverness, run by Stagecoach Bluebird, with connections throughout the Moray area.
WEATHER
Travel Facts:
The best thing about the weather in Moray is that whatever you write about it will probably be true at some point in the year. And it's all because Moray enjoys its own special micro-climate.
Whilst Scotland is more generally associated with a wet climate, weather conditions vary considerably across the country with the rainfall concentrated mainly in the West, not the East where Moray lies.
The Grampian mountains provide shelter from the prevailing south westerly winds which, coupled with the influence of the warming North Atlantic drift on the coastal waters, has a calming effect on the Moray climate – resulting in it being milder and dryer – and statistically one of the driest locations in the UK.
In reality, Moray records less rainfall than the average in England and is drier and sunnier than the average in Scotland. In fact, if you're looking for some winter sun, there's more sun in Moray than in London between November through March.
The common quote of 'four seasons in one day' is an exaggeration, however, there are certainly plenty of statistical differences in rainfall, sunshine hours and temperature; even within comparatively short distances because of the varied landscape of hill and laich. That makes planning for a trip a little more challenging and particularly if it involves hills and high forests – sometimes you just have to hope the weather passes over quickly.
That's the secret of our fast changing weather. It'll change eventually – or sooner.
VISITOR CENTRE
Travel Facts:
The main Visitor Information Point in Moray is in Elgin Library, and is operated in partnership with VisitScotland.
Visitor Information
Elgin Library
Cooper Park
Elgin IV30 1HS
01343 562608
visitorinfo@moray.gov.uk
TIME DIFFERENCES
Travel Facts:
Moray observes the same time as the rest of the UK.
Between the end of October and the end of March, Greenwich Mean Time operates; therefore, at 12 noon in Elgin it is 8-10pm in Australia, 4-8.30am in Canada, 12 noon in Eire, midnight in New Zealand and 4-7am in the USA. From the end of March to the end of October, British Summertime operates (one hour ahead).
There are noticeably longer summer daylight hours in Moray.
VISAS AND VACCINATIONS
Travel Facts:
Scotland's visa requirement are identical to those of the rest of the UK.
US citizens need a valid passport, though visas are not required for a stay of less than six months.
No special vaccinations are required.
Moray's indigenous biting insect, the midge, is no more than an irritation and does not pose any serious threat.
DRIVING IN MORAY
Travel Facts:
Driving in Moray, like the rest of the UK, is on the left side of the road. In some parts of Moray there are still some single track roads with passing places.
Insurance
Visitors bringing their own cars from overseas will require 'green card insurance' and should also have in their possession the registration documents of their car.
Driving Licence
Any holder of an overseas driving licence may for a period of up to one year drive a motor vehicle in the UK, but only for a class of vehicle which the licence authorises.
Speed Limits
On dual carriageway 70mph 112kmh); on single carriageways 60mph (96kmh); in built up areas 30mph/48kmh unless otherwise signposted.
Drinking and Driving
The police in Scotland strongly advise against drinking alcohol and driving afterwards. This advice applies to citizens of the UK and overseas visitors alike. Anyone caught driving with more than the legal limit of alcohol in their bloodstream by the police is subject to prosecution.
MEDICAL INSURANCE
Travel Facts:
Your content If you fall ill in Moray, unless you are a UK or EU citizen, you are eligible only for free emergency treatment at National Health Service Accident and Emergency departments of hospitals.
If you are hospitalised, even from an Accident and Emergency department, or referred to an out-patient clinic, you will be asked to pay. Therefore, you are strongly advised to take out adequate insurance cover before travelling to Moray. Your travel agent will advise.
CREDIT CARDS
Travel Facts:
Most larger shops, stores, hotels and restaurants in Moray will accept the majority of international credit cards, such as Access, Mastercard, Visa and American Express. It is advisable to carry some cash in case of difficulty.
Let's Start Something new Say Hello!
Your visitor experience is important to us. We can help with the information that you might need, before and during your visit, to make informed choices.