Travel Safety Tips 
Travelling is all about expanding horizons and discovering new places. Travelling internationally adds a further level of excitement and reward. To maximise the reward, due consideration must be given to travel safety.  
Moray Speyside is a great place to visit. Experience the sound and sights. The architecture, the culture, the fine food and drink and, of course, the people. For the most part, Moray is a very safe place for visitors. That said, it's wise to be prepared for any planned travel.
Here are our top 5 travel safety tips for international travellers:
1. Get Travel Insurance  
It might seem obvious, however, don't hesitate to take out travel insurance.
Travel insurance will, as a minimum, protect your personal belongings from theft or loss. In addition, it will safeguard against cancelled flights or lost luggage. More importantly, it will cover any unexpected illness or injury and trips to the hospital (be prepared to pay the cost of any medical bills up front, as most insurers reimburse the cost at a future date) and give you peace of mind.
2. Put Health First | Travel Safety Tips 
Make room for a first aid kit. Include over-the-counter essentials that you might need for stomach complaints, sprains, burns and minor cuts. If you happen to get a few midge bites or a scratch while travelling, make sure you clean and treat them carefully and quickly.
Waterproof adventure first aid kits are widely available and worth consideration.
3. Copy Your Documents and Secure Them  
When travelling abroad you will need to carry a raft of documentation that is personal to you. Including, where appropriate, visas, travel tickets, insurance, medical insurance card, credit cards and passport.
Create a copy of the documents (password protected) and email them to your inbox. Should any of the documentation be lost or stolen, you can access the information from your smartphone or a workstation.
Only carry what you need. Use the hotel room safe for any identification, credit cards or money that you don't need. Once you've decided what you need to carry, separate them. Carry them in different places on your person. Avoid losing everything if your wallet or purse is lost or stolen.
4. Manage Your Money  
Once you have confirmed your travel plans, let your bank know. If you use a credit or debit card abroad and the bank is not aware of your travel arrangements, they may block the transaction as 'irregular activity'. Often at the most inconvenient time.You can notify most banks and credit card providers of your travel plans via the online banking service. Don't forget to let them know if your plans change.
Shielding the keypad of any ATM machine that you use will prevent anyone behind you, or a hidden camera, capturing your PIN number. If someone is behind you, be aware of the possibility that they may simply snatch the cash as it's dispensed.
Professional con-artists exist in all countries. Most scams are relatively easy to detect. However, in an unfamiliar country or situation, the visitor or traveller is more vulnerable. Forewarned is forearmed. Be alert to the possibility of a scam at all times.
5. Have Emergency Information Readily Available | Travel Safety Tips 
Knowing, in advance, who to call in an emergency is a sensible move. Phone numbers for the local emergency services and your country's embassy can be saved on your smartphone. "I need help" and "Where is the nearest hospital?" etc. are basic emergency phrases that you should be able to speak in the local language.
Putting Risk in Context 
Its never been a safer time to travel. We're also proud of the low risk that Moray presents to the visitor and traveller.
However, in any part of life there is risk. Risk can't be avoided if we want to travel and it's an integral part of seeking adventure. That said, risk can be managed.
We want you to have a great experience when you visit Moray. We hope that our 5 Travel Safety Tips will help facilitate that aim. 
Click on the Moray Visitor Guide link below to learn more about the attractions and activities in Moray: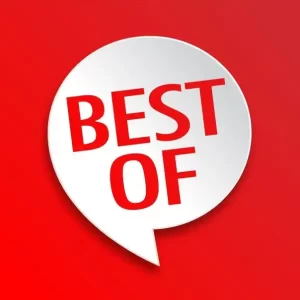 An independent guide to Moray life and landscape and the Best Of starting point for visitors to Moray.