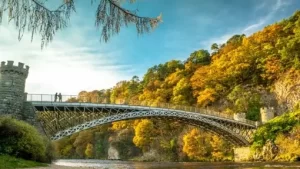 Craigellachie is a small village located in the Moray region of Scotland. The village is situated on the banks of the River Spey, one of Scotland's most famous rivers, and is well-known for its historical significance and present-day tourist attractions.
Regarding historical significance, Craigellachie played an essential role in Scotland's whisky industry. The village is home to the Craigellachie Distillery, founded in 1891 by Alexander Edward. The distillery's whisky is renowned for its unique flavour profile and is widely sought after by whisky connoisseurs worldwide.
Craigellachie Bridge
Another important historical landmark in Craigellachie is the Telford Bridge. This iconic bridge was designed by the famous Scottish engineer Thomas Telford and was completed in 1814. The bridge played a crucial role in the development of the village and the wider area, allowing people to easily cross the River Spey and helping facilitate trade and commerce.
Attractions And Activities
In addition to its historical significance, Craigellachie is a popular tourist destination. The village has a range of visitor attractions, including the Speyside Cooperage, where visitors can see how whisky barrels are made, and the Craigellachie Hotel, which has a bar famous for its extensive selection of whiskies.
For outdoor enthusiasts, there are a range of activities, including hiking, cycling, and fishing. The nearby Speyside Way, a long-distance hiking trail from Buckie to Aviemore, is a popular destination for walkers. The Speyside Way offers stunning views of the surrounding countryside.
Craigellachie is a must-visit destination for anyone interested in Scotland's whisky industry, history, or outdoor activities. With its charming village atmosphere, fascinating historical landmarks, and visitor attractions, this small Moray village will undoubtedly delight visitors of all ages and interests.
The Discover Moray Speyside visitor guide includes more detail on the attractions and activities in Moray.
Click on the Visitor Guide link below to learn more: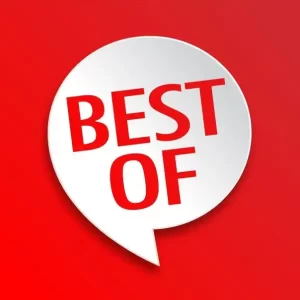 An independent guide to Moray life and landscape and the Best Of starting point for visitors to Moray.