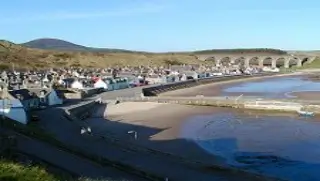 Cullen is a small Scottish town in Moray, situated on the edge of the Moray Firth. This charming little town is known for its picturesque harbour, beautiful beaches, and mouth-watering seafood cuisine. However, Cullen is more than just a vacation destination; it is steeped in history and has significantly shaped Scotland as we know it today.
History
The town's history is rooted in the local fishing industry, dating back to the 14th century. Cullen's prosperity grew from the herring fishery as it was home to one of the largest commercial harbours in Scotland. The town was also the site of a major battle between the Covenanters and Royalist troops in 1645. The town's castle, Bin of Cullen, is considered essential in this conflict and was later destroyed.
Cullen is famous worldwide as the home of Cullen Skink. A Scottish signature dish made from haddock, onions and potatoes.
Cullen is also famous for its historic railway viaduct, constructed in the 1880s. It is known as the "Cullen Viaduct" and spans 985 feet, standing at 60 feet. The viaduct's iconic arches offer a beautiful backdrop for any photograph and a significant reminder of Scotland's railway heritage.
Cullen Today
Today, the charming seaside town of Cullen is a popular vacation spot for those looking to enjoy the beautiful coastal scenery, picturesque walks along the beach, and incredibly fresh seafood. The town's quaint cottages and winding streets add to the enjoyment of the town. The beautiful backdrops of the viaduct and sea make for a lovely day out in Scotland.
Cullen's history still shapes life in the town today. Visitors can still see the town's fisherfolk at the harbour, and it is easy to find historical landmarks such as the Bin of Cullen Castle and St. Magnus Church. The town's charm and historical significance make it an excellent destination for anyone exploring Scottish history while enjoying the beautiful scenery.
In conclusion, Cullen is a little Scottish town with deep roots in the country's history. From its significant fishing industry to its historical battles, the town has much to offer those interested in exploring Scotland's past. Today, it is a charming destination with beautiful beaches, stunning architecture, and delicious local cuisine, all against the backdrop of the beautiful Scottish coastline. Cullen is worth exploring for anyone looking for an authentic Scottish experience.
The Discover Moray Speyside visitor guide includes more detail on the attractions and activities in Moray.
Click on the Visitor Guide link below to learn more: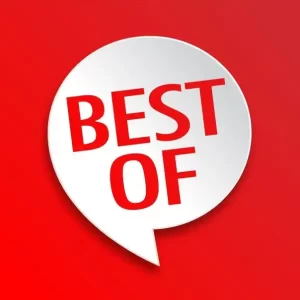 An independent guide to Moray life and landscape and the Best Of starting point for visitors to Moray.