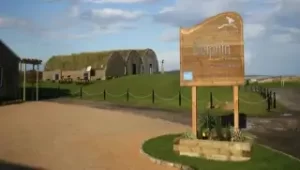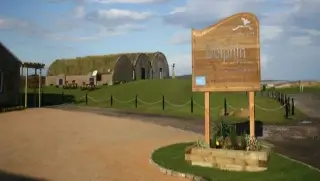 Spey Bay is a coastal settlement in the Moray region of Scotland with awe-inspiring beauty and rich historical significance. The name Spey Bay is derived from the River Spey, which flows into the North Sea at this location. Today, the area is a popular tourist destination, and visitors can find an array of attractions in this small but charming village.
Historical Significance
Spey Bay has a rich history dating back several centuries. It has been an important location for fishermen since medieval times. During the 19th century, the Bay was used as a whaling station where whales and dolphins were hunted commercially. The site was also a significant trading centre for fish, and to this day, fishing remains an essential activity in the region.
Spey Bay Present Day Attractions
Today, Spey Bay is a popular tourist destination with several attractions for visitors. One of the most popular attractions is the Whale and Dolphin Conservation Centre, which allows tourists to learn about the marine life in the North Sea. The centre also exhibits several artefacts from the whaling days of Spey Bay.
Visitors can also explore the Spey Bay Wildlife Reserve, a natural habitat for various species of birds and animals. This reserve is home to the largest salt marsh in the UK. It comprises over 1000 acres of wild grassland, giving visitors a unique opportunity to observe the local flora and fauna.
For those interested in learning more about history and culture, the WDC Scottish Dolphin Centre provides insight into the area's rich natural and cultural heritage.
In conclusion, Spey Bay is a beautiful location renowned for its rich wildlife, scenic coastline, and historical significance. The site has several attractions that cater to different interests, ranging from wildlife conservation to history and culture. Visitors can enjoy various activities, from scenic walks, bird watching, sea kayaking, angling and dolphin watching while learning about the region's past and present. It is truly a gem in the Moray region of Scotland and an excellent destination for visitors to Moray.
The Discover Moray Speyside visitor guide includes more detail on the attractions and activities in Moray.
Click on the Visitor Guide link below to learn more: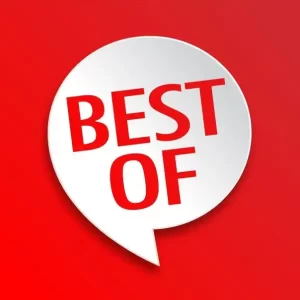 An independent guide to Moray life and landscape and the Best Of starting point for visitors to Moray.